IT Vortex

is Zero-Carbon Committed by VMware!
Reach your goals faster with sustainable cloud services.
Our IT Sustainability eBook, powered by VMware
Understand:
Sustainability Pressures, Challenges, & Business Benefits

What to Look for in a Sustainability Cloud Partner

Sustainability Computing: Workload Energy & Carbon Efficiency

Intrinsic Sustainability Through Virtualization with ITV

ITV's Sustainability Commitment & Goals and Cloud & Services
VMware Cloud Verified & Zero-Carbon Committed
ITV is Zero-Carbon committed to powering our data centers using 100% renewable energy by 2030. We have already achieved 25% renewable energy since 2020.
We are VMware Cloud Verified - using the full VMware Cloud infrastructure to provide unparalleled services to our customers.
As a Verified provider, we actively:
Help you reach your sustainability and decarbonization goals faster on our cloud
Catalyze the transition to a zero-carbon internet
Accelerate sustainable computing with VMware SDDC technology in our data centers
Download our eBook and Achieve your Sustainability Goals
Your Strategic Cloud Partner in Sustainability
As your strategic cloud partner and a VMware Zero-Carbon Committed provider, we empower your success.
Through our energy-efficient cloud data centers built on VMware virtualization technology, our customers can look forward to:
Lower carbon emissions and energy consumption to meet regulatory targets
Faster sustainability goal achievement powered/backed by sustainable operations
High cloud infrastructure productivity optimizing for costs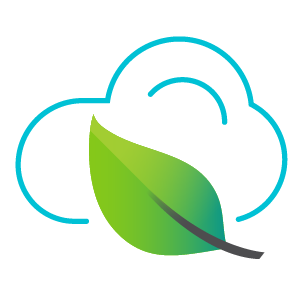 Our Data Center Efforts
45% renewable energy use, based on 2020 total utility use
$15M environmental Capex project investment since 2016
51 energy efficiency projects completed in 2020
Total renewable energy in 2020: 102,230,444 KWH